OHL Cup Powered by Under Armour
---
The OHL Cup powered by Under Armour is a showcase of the top 20 teams from across Ontario and the United States.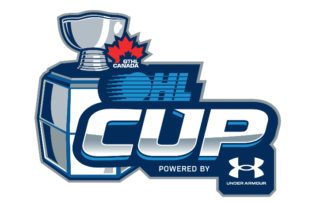 The GTHL will again host the event at Scotiabank Pond and Mattamy Athletic Centre from March 17-23, 2020.
For all the latest OHL Cup Powered by Under Armour news, visit OHLCup.ca and GTHLCanada.com
Click here to see the 2020 OHL Cup powered by Under Armour tournament structure.
Sanction Number: 5580
Weekly Rankings
Click here to view the weekly U16 AAA team rankings leading up to the 2020 OHL Cup.
Weekly rankings are determined by a panel of Ontario Hockey League Central Scouting staff and represent the top teams competing to play in the annual year-end event.
Visit OHLCup.ca for more information.