Where Are They Now: Mike Vernace
---
It's been 15 years since he played in what was then called the MTHL (now GTHL), but a shoebox full of minor hockey mementos still sits in Mike Vernace's parent's house.
"When I started the gate fee was only one dollar," laughs Vernace, recalling the previous GTHL system. "I still have a stack of tickets from the entrance fees. Probably over 200 of them."
Starting his GTHL career in Novice, it was his years spent in the League that allowed Vernace to obtain the skills necessary to make it to the next level. Playing "AA" until Bantam, Vernace made the jump to "AAA" during his OHL Draft year where he was caught the eye of Brampton Batallion scouts. He would play with the Batallion until he was 20-years-old.
Aside from developing his on-ice ability, Vernace credits his minor hockey experience with a lot more than just tangible skills.
"My time in the GTHL was invaluable. The greatest lessons I learned in minor hockey were how to have fun and be enthusiastic about something you're passionate about, and how to be a good team player."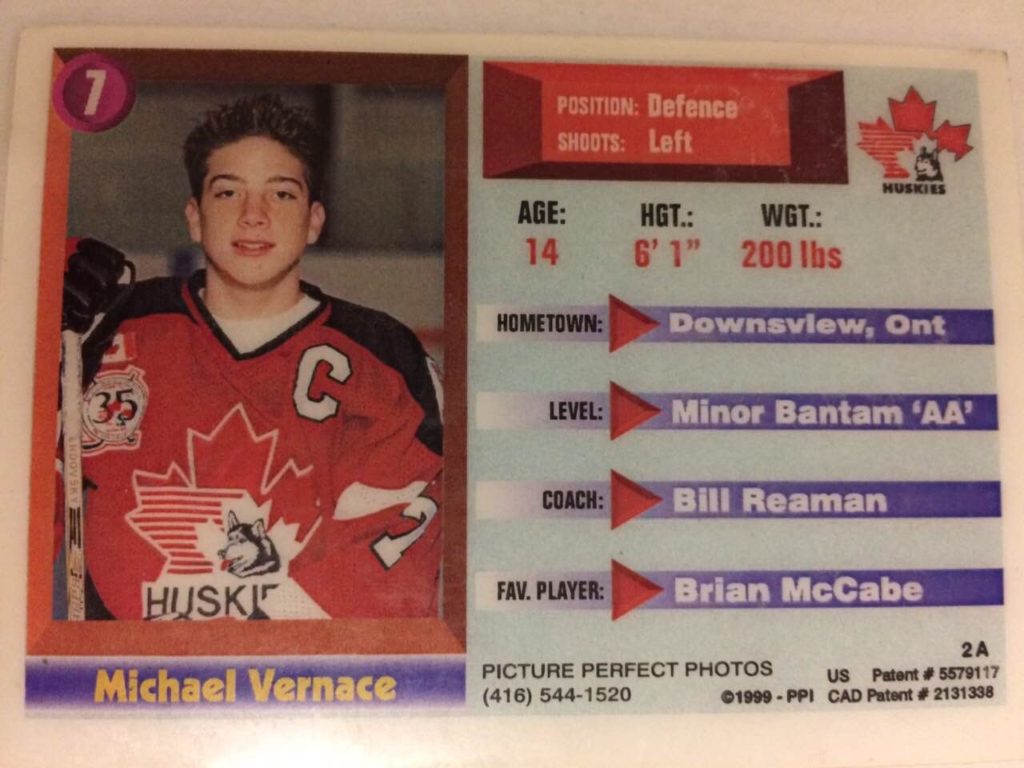 After being drafted 201st overall by the San Jose Sharks in 2014, Vernace played for several years in the AHL, and 22 games in the NHL, before deciding to play overseas.
In a recent article with the Athletic Toronto, Vernace emphasized how fortunate he feels to have played at the highest level. Recent statistics state approximately only 7,200 people have ever played in an NHL game – a very small fraction of the hockey playing population.
Currently in his 12th season of professional hockey, Vernace is now playing for Rungsted Seier Capital in Denmark.
"I have really played in so many places that it's actually something I'm grateful for because it really has allowed me to learn a great deal about myself and how people in other countries interact," said Vernace
The 31-year-old defenceman has made an effort to stay involved in the minor hockey community, starting a company that does video analysis for minor hockey players.
"I love the game, and it is my hope that I will be able to give back in some way to something that has given me so much."