Making the GTHL Top Prospects Game a Family Affair
---
When Eric Bonsteel (Mississauga Senators) and Brandt Clarke (Don Mills Flyers) step onto the ice at the 2018 GTHL Top Prospects Game, they will be the second members of their family to do so. The older of the Clarke and Bonsteel boys have walked this path before, participating in the 2016 and 2010 renditions of the event, respectively.
"I remember watching my brother stand out while playing against the top players in the 'G' at the '97 age group," explained Eric, who was nine-years-old at the time. "Ryan was so excited on the day of the prospect game. Herbert Carnegie Arena was full of eager fans that looked forward to watching the future of hockey."
Six years later, Ryan will be the one watching Eric as he prepares to participate in the event at Scotiabank Pond.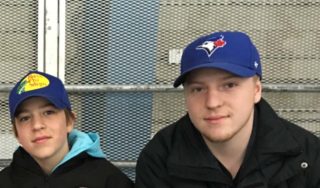 "I told Eric to be prepared to play at a pace that is different to that of the regular season," said Ryan. "The players you're up against are there for a reason. Play confident but smart and work harder than you ever have."
Eric Bonsteel and Brandt Clarke make up two of ten sets of brothers who have participated in GTHL Top Prospects games, including four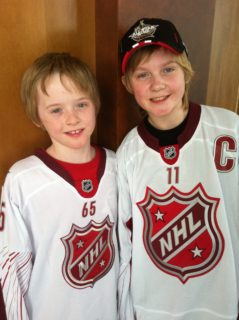 sets of twins.  Brandt's older brother Graeme was a standout at the 2016 GTHL Top Prospects Game, leading the former Toronto Marlboro to be selected sixth overall by the Ottawa 67s in 2017.
"He [Brandt] didn't even initially tell me he was selected for the game, I found on Twitter," laughed Graeme. "I told him to enjoy the game. The rink is packed, and it's a really cool experience – you just have to soak it all in."
Like Eric, Brandt remembers watching his older brother compete in the game only two short years ago.
"My initial reaction to watching him in the Top Prospects Game was surprise at just how many people went to go watch," said Brandt. "A chance to play in front of such a big crowd while being alongside and against the top talent across the GTHL will be very interesting. "
Brandt, who accumulated 7 points in 7 games at the Whitby SilverStick, will play alongside Eric on Team Clark-Weaver-Corson on December 11 at the 2018 GTHL Top Prospects Game, Powered by Under Armour. Click here to purchase tickets.