GTHL Top Prospects by the Numbers
---
Since 2010, over 300 GTHL top prospects have hit the ice to take part in the GTHL Top Prospects Game, Powered by Under Armour. Although the prospects are already the best in their age category, the game marks the beginning of what could potentially be a long career in the hockey world.
Going into its ninth year, the GTHL Prospects Game has become known as the place to spot the players that will be front and centre on Hockey Night in Canada in a few short years. Out of the over 300 players that have been named to a GTHL Top Prospects roster, almost 50 have now been drafted into the NHL, with many more climbing the ranks in elite junior leagues.
Here's where they started out and ended up.
How many players have participated by GTHL Club.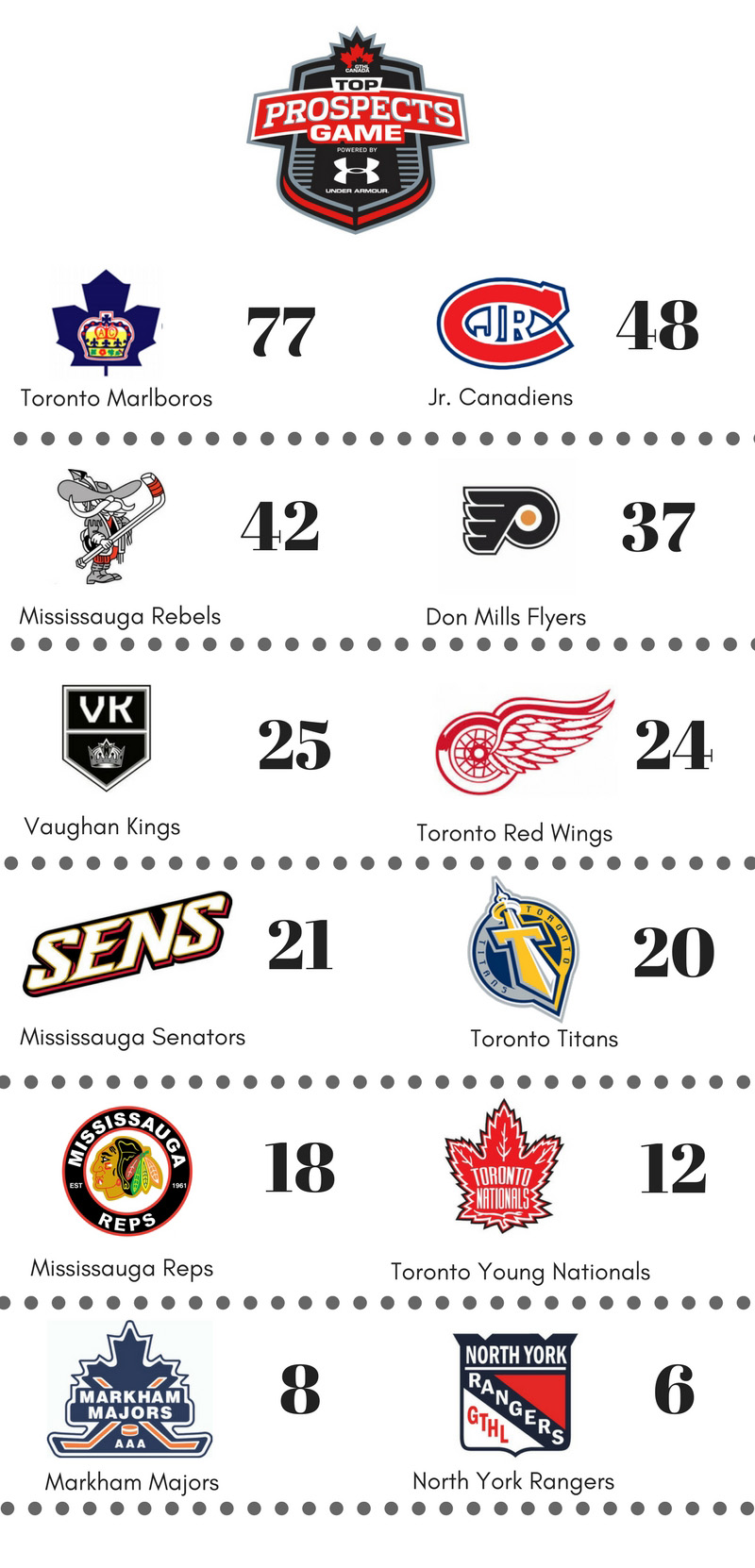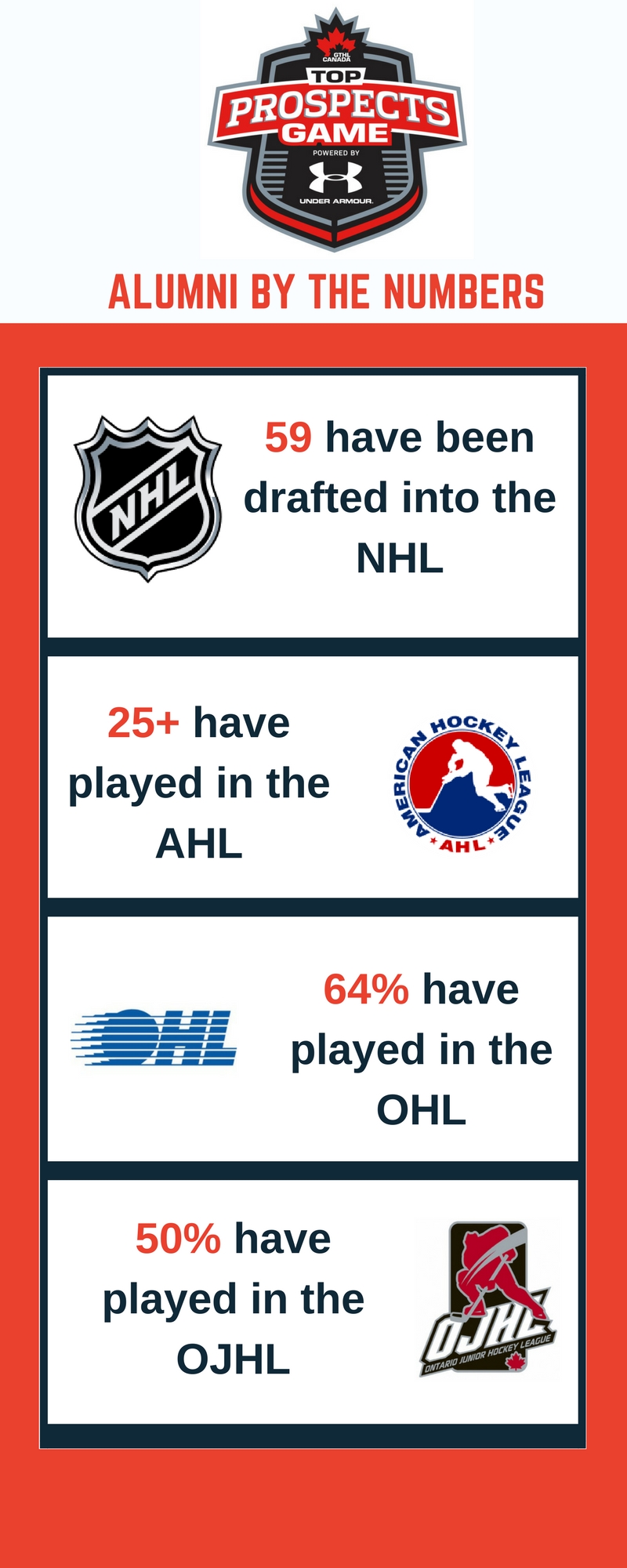 Also worth noting:
Four alumni have been drafted first overall in the OHL Priority Selection – Ryan Merkley (2016), David Levin (2015), Jakob Chychrun (2014), and Connor McDavid (2012)
11 GTHL Top Prospects Alumni were drafted at the 2017 NHL Entry Draft
16 GTHL Top Prospects Alumni have been drafted into the NHL in the first round
Over 35 GTHL Top Prospects Alumni are elgible in the upcoming 2018 NHL entry draft