GTHL Awards 2019: Frank D. Smith Midget "A" Scholarship
---
---
GTHL Awards season is here. To celebrate, we will be profiling each of the award winners individually leading up to the ceremony on June 14.
Ryan Mackay is proof that if you're having fun, success won't be far behind. After playing with the Streetsville Tigers at the "AA" for two years, Mackay wanted to end his minor hockey career with the organization he started with during his Minor Atom season.
"For my final year of minor hockey, I decided to return to the Vaughan Rangers to play with some of my best friends from my first year in the GTHL," explained Ryan, who won a Silver Stick with the Rangers this past season. "This was by far my favourite season, as it was filled with great memories with both old friends and new, and a lot of on-ice success."
In addition to capturing a Silver Stick, Ryan, along with his Midget "A" Rangers squad, also claimed a Pro Hockey Life Cup as regular season champions.
"Winning the Pro Hockey Life Cup is my favourite GTHL memory – it was my first time winning that championship in my entire GTHL career."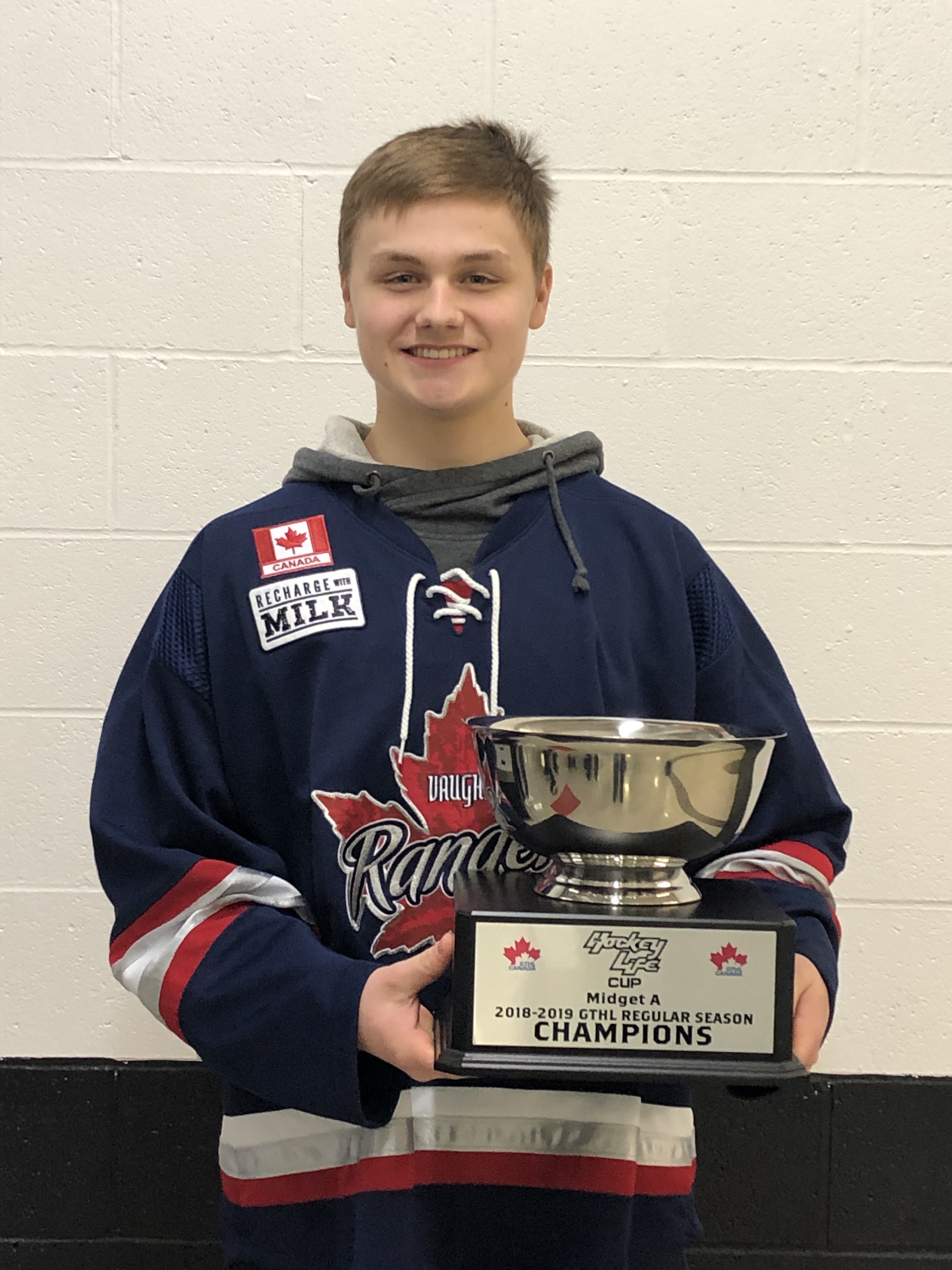 Ryan's build up to a successful 2018-19 season began at the age of three when he was introduced to the game by his parents. After playing for the Meadowvale Ice Puppys in Mississauga, Ryan played at the "AA" level until his Midget season when he switched to play at the "A" level. When the final whistle had blown on hockey season, Ryan was always quick to get on the diamond, playing competitive baseball and even winning a national championship at the 13U level.
With his competitive hockey career now coming to an end, Ryan is turning his focus to his academics. He will be pursuing a degree in commerce or business at either Queen's or Wilfred Laurier University. He hopes to work in finance or sports marketing in the future. Ryan will be awarded with the Frank D. Smith Midget "A" Scholarship Award at the GTHL Awards Ceremony on June 14. The Award recognizes a Midget "A" player who achieves a high standard of excellence academically and in hockey.