GTHL Awards 2018: J. Norman Sharp Midget "AA" Scholarship
---
GTHL Awards season is here. To celebrate, we will be profiling each of the award winners individually leading up to the ceremony on June 15.
There's little debate in the hockey world that the 2006 Canadian World Junior team was among the best. The fine details of the gold medal-winning squad may be forgotten, but for Ted Reeve Thunder goaltender Jordan Tedesco, the 2006 World Junior Championship was what helped ignite his passion for the game.
"I started to play hockey when I was six and initially didn't really like it," explained Jordan. "On Boxing Day 2006 the World Juniors started and I watched the entire tournament. After the excitement and pride I got from watching those young players play hockey for Team Canada, I changed my mind and wanted to start playing hockey right away."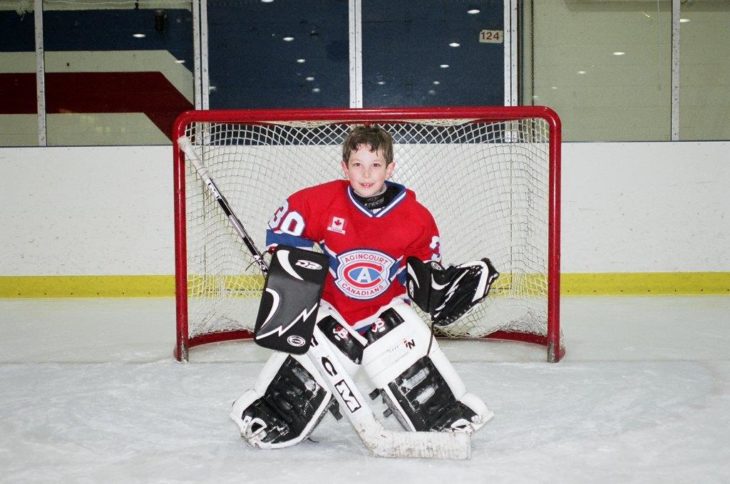 Jordan was lucky to be able to start in a house league mid-season, scoring four goals in his first game before switching to goaltender soon afterward. His experience would lead to a nine-year GTHL career as a goaltender at the "AA" level, recently winning the Midget "AA" Provincial Championships with the Ted Reeve Thunder.
"My most memorable hockey moment was when I got a shutout in the finals of the Provincial Championships and winning the Provincials in our final year in the league."
Jordan will also cherish his experience in the 2018 GTHL Midget "AA" All-Star Game where he was named game MVP.
Going forward, Jordan plans to study business and commerce in university. He will be awarded with the J. Norman Midget "AA" Scholarship Award at the GTHL Awards Ceremony on June 15. The Award recognizes a Midget "AA" player who achieves a high standard of excellence academically and in hockey.