From Playing to Coaching in the G
---
A student of the game and years of experience put Joe Piccone into a position to express a true passion for player development.
It was in the GTHL where Piccone learned a winning pedigree, winning three Carnation Cups (currently known as the Kraft Cup), two City Championships and one OHL Cup. Despite many fond memories in the GTHL, it's winning the Carnation Cup with the Toronto Youngs Nationals and the OHL Bantam Cup with the Toronto Red Wings that stands out to Piccone as pinnacle moments.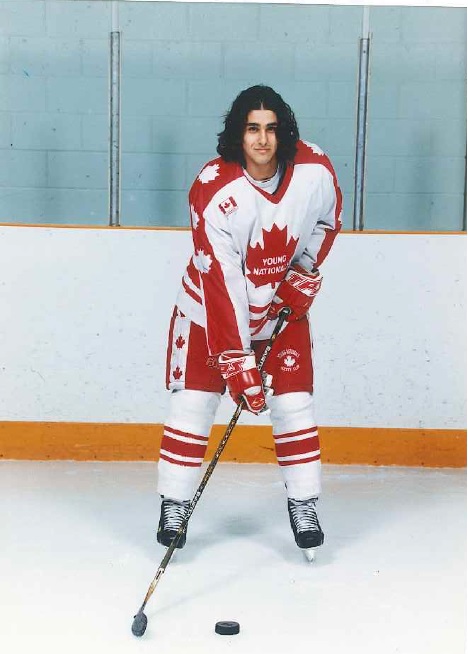 "With the Nats we were tied with the [Mississauga] Rebels and all the tie breakers were even," said Piccone. "We were scheduled to play a one game playoff to determine who won the Carnation Cup and finished first in the regular season. We battled for three periods and were tied at the end of it. We were fortunate enough to get a bounce in overtime and beat a very good Rebels team."
Joe's winning attitude prolonged into his Ontario Provincial Junior A Hockey League career, where he would add to his trophy case by capturing a couple league championships, two Dudley Hewitt Cup (Ontario Champions), and an RBC Cup. Now coaching in the GTHL, Piconne's former coach, Rick Crumpton, explains how Piconne's personality and ability to be a great teammate, helped give him the tools to become the great coach he is today.
"Joey was an extremely gifted player," Crumpton recalls. "He had the personality that coaches covet in that he was very positive both on the ice and in the room. You could tell at the time [Midget season] that he had the knowledge, passion and leadership abilities to make a great coach one day.  And he has."
Along with coaching, Piccone is also the owner and operator of a hockey school in the GTA that helps players develop into great athletes and allows them to reach their full potential. Within coaching and operating his hockey school, Piconne takes his life lessons he's learned from his playing days and incorporates them in his coaching in the GTHL.
"Working within a team is something we all do in the professional world," Piccone said. "Learning as a kid how to be a constructive member of your team and encourage your teammates to do their best, really is huge aspect of what I do in my current career."
Piccone added that the discipline and focus needed to play hockey at an elite level helped him learn how to balance different aspects of his life.
"Learning to be a great teammate and having that ability to balance it all made me a stronger and more efficient individual."