First GTHL Junior Reporter Delivers Concussion Awareness in New Series
Matthew, on the left in the black shirt, and his teammates give the Don Cherry thumbs-up after visiting Holland Bloorview's concussion centre in June.
---
When you meet 11-year-old Matthew Chiarotto, it doesn't take long to realize you're talking with a kid who's going places. He was only six when he started playing hockey and has no intention of stopping anytime soon. But that's not all he has to offer.
After partnering with Holland Bloorview's concussion centre in December 2015, the GTHL sent out a casting call for a young reporter who could keep the league's community informed about important events.
The GTHL Junior Reporter would bring concussion awareness to the world's largest hockey league and explore one of the first Canadian concussion centres entirely dedicated to kids. The junior reporter would also interview teammates, coaches and some of the biggest names in Canadian hockey.
It was an intimidating task, but Matthew was up for the challenge. He was selected to take the title of GTHL Junior Reporter, and it was his own experience with a concussion that led him to apply.
"A lot of kids don't realize concussions are serious," said Matthew, who sustained a concussion last year and spent nearly a month recovering with a gradual return to sport and school. "They think it's something you can just keep playing through, but you can't."
Matthew added that one of the best parts of the junior reporter gig was having the opportunity to bring his Forest Hill team to Holland Bloorview's concussion centre when he reported on their baseline-testing program.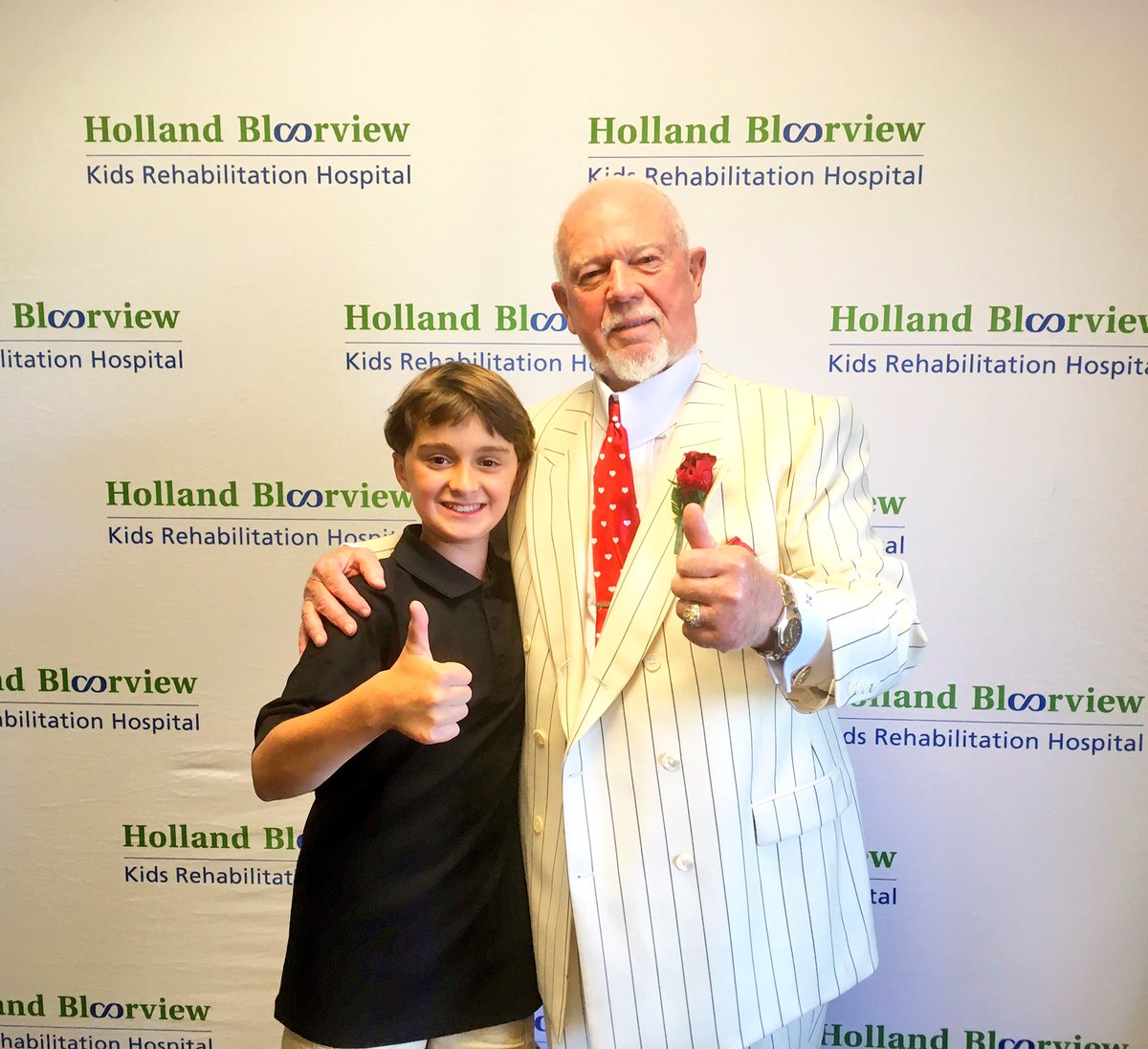 He and his AA teammates learned that baseline tests at Holland Bloorview are a series of physical and cognitive challenges that young athletes undergo when they're healthy. That way, if they sustain a concussion during the season, the athlete can repeat the tests to help their physicians make better-informed decisions about return to play.
Matthew has also been reporting on the new GTHL concussion policy for the 2016-2017 season. The league and Holland Bloorview worked collaboratively to create the guidelines with the goal of establishing safer return to play practices.
As part of the new policy, the Holland Bloorview's concussion centre acts as an educational resource for the GTHL. Matthew has been interviewing coaches, trainers and hockey parents on their thoughts regarding the new protocol, and it seems like everyone is in favour of more regulation.
"Holland Bloorview is pro-kid and pro-sport," said Matthew, who believes the partnership is a great add-on to previous GTHL concussion policies. "They actually really like [sports] and just want you to return to play safely."
After a once in a lifetime chance to do an interview with hockey icon Don Cherry, Matthew was glad to notice that there has been a lot of positive change in hockey culture when it comes to concussion.
"Back in the olden days, people didn't really know what a concussion was," said Matthew of what he learned during the interview. "That seemed so weird to me. I understand now that there were more 'shake it off and get back out there' attitudes."
"You learn how to play with other kids. You learn defeat," Cherry said in the 20-minute sit-down. "You learn how to win. You learn sportsmanship and I think that's why everyone should play hockey. Plus it keeps you off the streets and out of trouble."
Being involved in the first GTHL Junior Reporter series has also helped Matthew learn about the importance of education, to help minor hockey participants separate concussion myth from fact. He's been surprised about how little players and coaches know about the injury and even how much he has learned himself.
"Don't be the person causing a concussion," Matthew suggested as a measure to prevent head injuries in hockey. "Look for all the possible ways you can get hit, look for strategies to try to stay safe. Stay defensive on the ice, and use your hands as shock absorbers when you're coming in around the boards."
As for advice for anyone who is in doubt about whether they have suffered a concussion, Matthew says to play it safe.
"Pay attention to how you feel and, if you have even one symptom, stop playing. If you feel  pressured to return to play before you're ready, be brave and remember your health is more important than a hockey game. Don't be afraid to speak up for yourself."
Catch Matthew in action every Thursday in the GTHL Junior Reporter video series on GTHLCanada.com.
GET TO KNOW THE GTHL JUNIOR REPORTER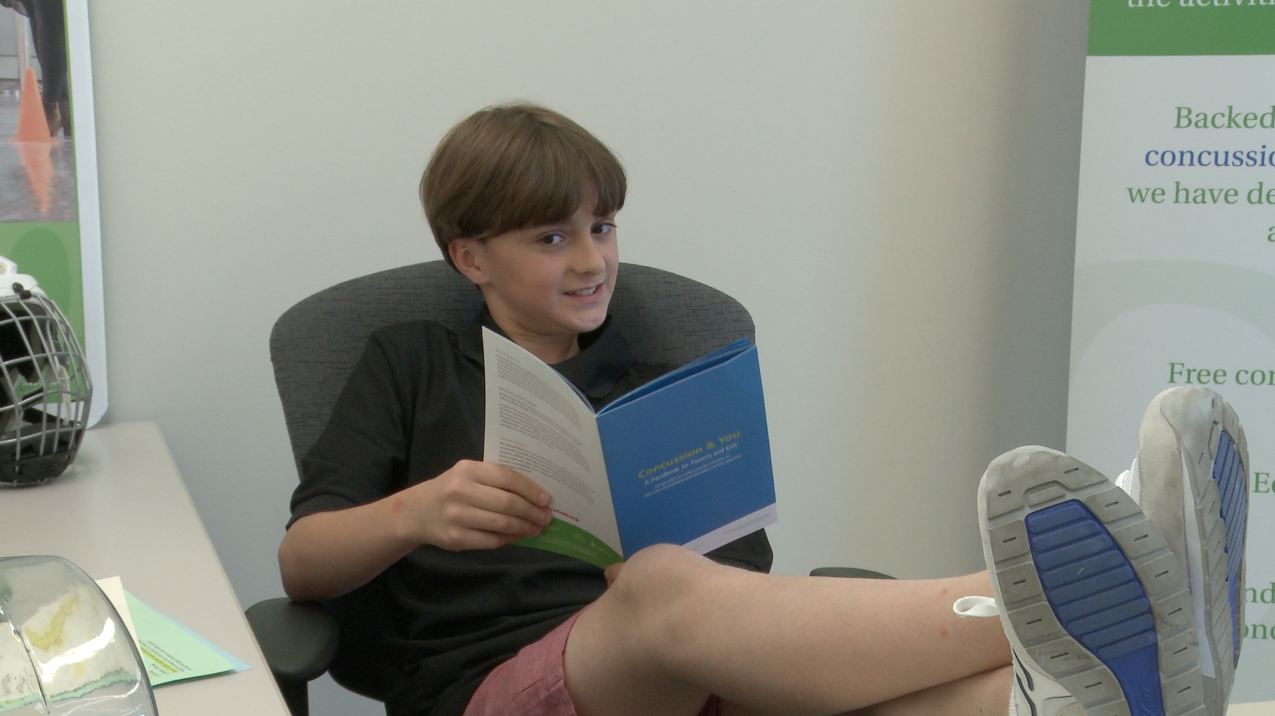 Name: Matthew Chiarotto
Age: 11
Hometown: North York
Team: Forest Hill
Level: Minor Peewee AA
Tag Line: Respect your sport. Play smart. Play safe.
Quick Hits:
"People think my brother and I are twins. He's a year younger and an inch taller, but I'm better looking."
Loves Lego
Volunteers at North York Harvest Food Bank
Matthew says:
"No matter what sport we play, if we all respect the referees, the rules, other players and ourselves, we can't help but play smarter and safer. We're all out there for the competition and to have fun!"
* With assistance from Stephanie McFarland and Dave Lowes. Video series directed and produced by Robyn Murphy.