Coach's Clipboard: Steve Mercer
---
A passion for the game is what convinced Steve Mercer to start coaching back in the early 90's. After a career of playing AA Juvenile with the York Toros and AAA Juvenile for the Mississauga North Stars, Mercer was presented with an opportunity to give coaching a shot.
"One of my neighbors was playing hockey and the Dad mention the team his son was playing for needed a coach," Mercer recalls.
The game has evolved since Mercer took that coaching spot, with players becoming even smarter on and off the ice. Mercer ensures to make constant adjustments to his coaching philosophies
"There's always things that change from what you do today versus what you did many years ago," Mercer said. "You're constantly learning. Kids today versus 10 years ago are that much more informed on the game, so you always have to stay on your toes. What you see and what they see, they might see it a little bit different than you do."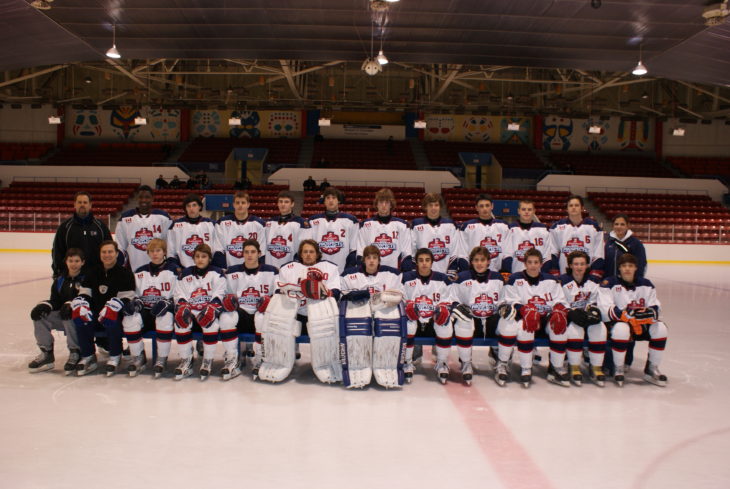 Although some things always seem to change, Mercer sees the one constant, which is the ability for hockey to act as the ultimate character building tool.
"If you look at the common thread [with successful players], the number one thing is character and the willingness to do better to get to where they want to be," explained Mercer. "I've coached a lot of guys over the years that excelled and gone on to the NHL and that is the number one thing. That's the number one common thread I find."
Now coaching with the Vaughan Kings organization, Mercer has seen a lot of great players come and go, with current Maple Leafs winger Mitch Marner standing out as exceptional, even in his minor hockey years.
"He saw things that the average guy didn't see when on the ice, and for that matter somebody that was watching from above," said Mercer, who coached Marner during his Minor Midget season with the Don Mills Flyers.
Along with his playmaking ability, Mercer said Marner's ability to make his teammates better was a constant from the start of the year to the very end.
"As the season wore on he just got better and better at making guys around him better, from a goal scoring standpoint and from a player perspective, he was outstanding."
Since being drafted by the London Knights – and eventually fourth overall by the Maple Leafs –  Marner has enjoyed plenty personal and team success including CHL Player of the Year honours, along with a Memorial Cup Championship.
In his first year with the Maple Leafs, Marner finished tied for third with teammate William Nylander ,in the rookie scoring with 61 points in 77 games. After seeing his success, Mercer has no doubts that Marner will be an elite talent in the NHL.
"He's going to be an elite player for a long period of time," he said. "He's earned what he has gotten. There was a lot of people who didn't think he'd be able to do the things that he is doing. From day one from that year of coaching him I believed in what he was able to do because I saw it everyday."